Please see below for a list of common queries regarding our CPAP products and services. For anything we haven't covered, feel free to contact us – we're always happy to help!
Yes! CPAP is a long-term sleep apnoea treatment, not a cure. So if you stop using your CPAP machine without making other lifestyle changes, your sleep apnoea will most likely return.
Depending on your individual circumstances, you may need a CPAP machine for the rest of your life. However, your specialist and your GP may have recommended several lifestyle changes regarding health and weight loss, or alcohol and sedative avoidance, which if taken seriously, could mean the CPAP may be eliminated from use.
Pressure changes on CPAP machines may need to be adjusted according to your changing circumstances and lifestyle. Weight gain, weight loss and other health conditions may change your CPAP requirements, so be sure to follow up with us at least once every year to monitor and adjust your sleep data. We also offer a subscription monitoring service at allows us to continuously monitor your sleep data.
As a general rule of thumb, most people adjust within two to three weeks. If you are having problems, please contact us, as most issues are easily fixed!
We have a few solutions for you to try:
Ensure the back (or intake) of your CPAP machine is not facing an open or draughty window.
Add a heated tube to your CPAP device.
Add heated humidification to your CPAP device.
Use an insulated tube cover to help maintain the heat from your device.
If you do sleep with your mouth open, your CPAP will be less effective. One indicator of this is if you wake with a dry mouth. However this can easily be solved by a simple chinstrap or full face CPAP mask.
Most of our CPAP machines accept foreign power supplies. However, we strongly discourage the use of adaptors as a power surge can damage the machine. Please talk to us first about your options with your specific machine. As for flying, some airlines allow the use of CPAP; please check with your airline before booking.
Please note that using your device overseas will likely void its warranty.
Should you be camping, overseas or simply somewhere where there is no power point close enough, you have a few options:
Speak with your doctor if you can manage a few nights without your CPAP, as many who suffer from sleep apnoea can go CPAP-free for a short while with minimal effects.
If this is not feasible, a power pack or CPAP battery might be your next option.
For those on the move, there are accessories available such as specific power cords that connect your CPAP device to a car lighter socket, generator or rechargeable battery.
Provent therapy may be an appropriate short term solution.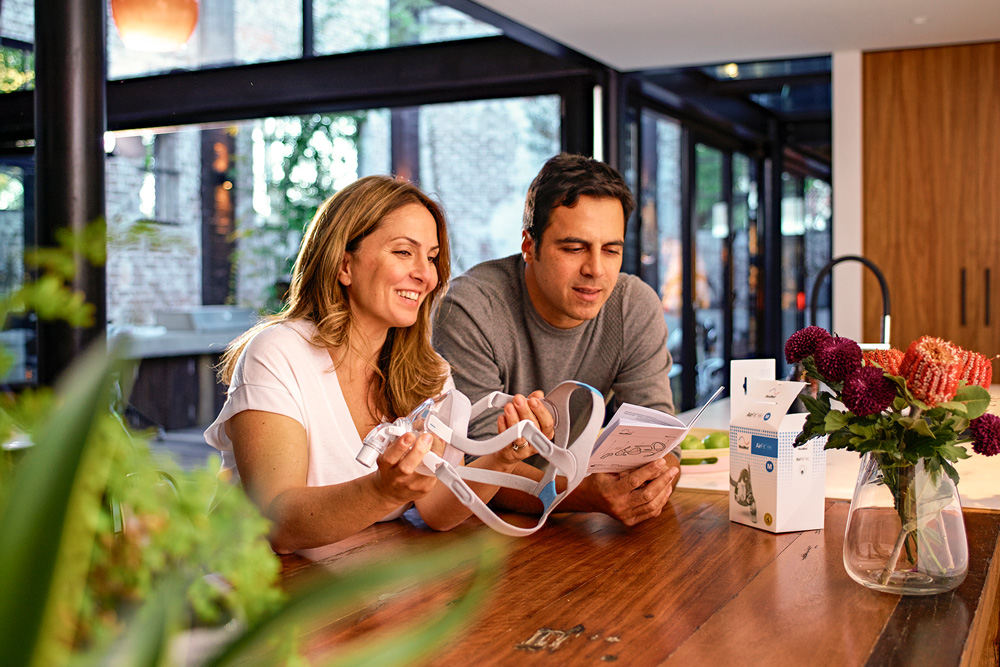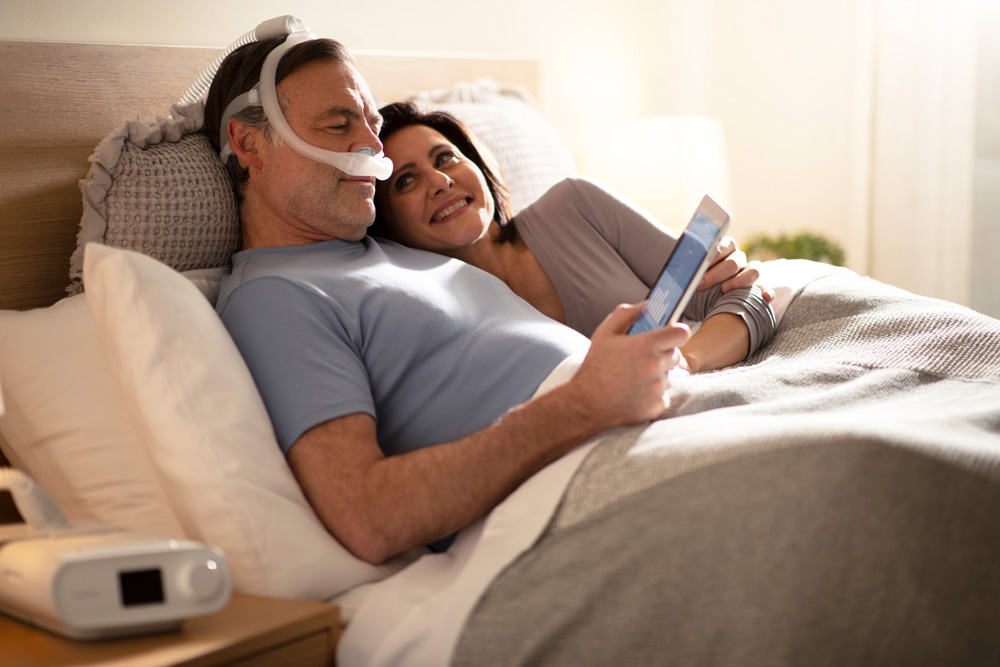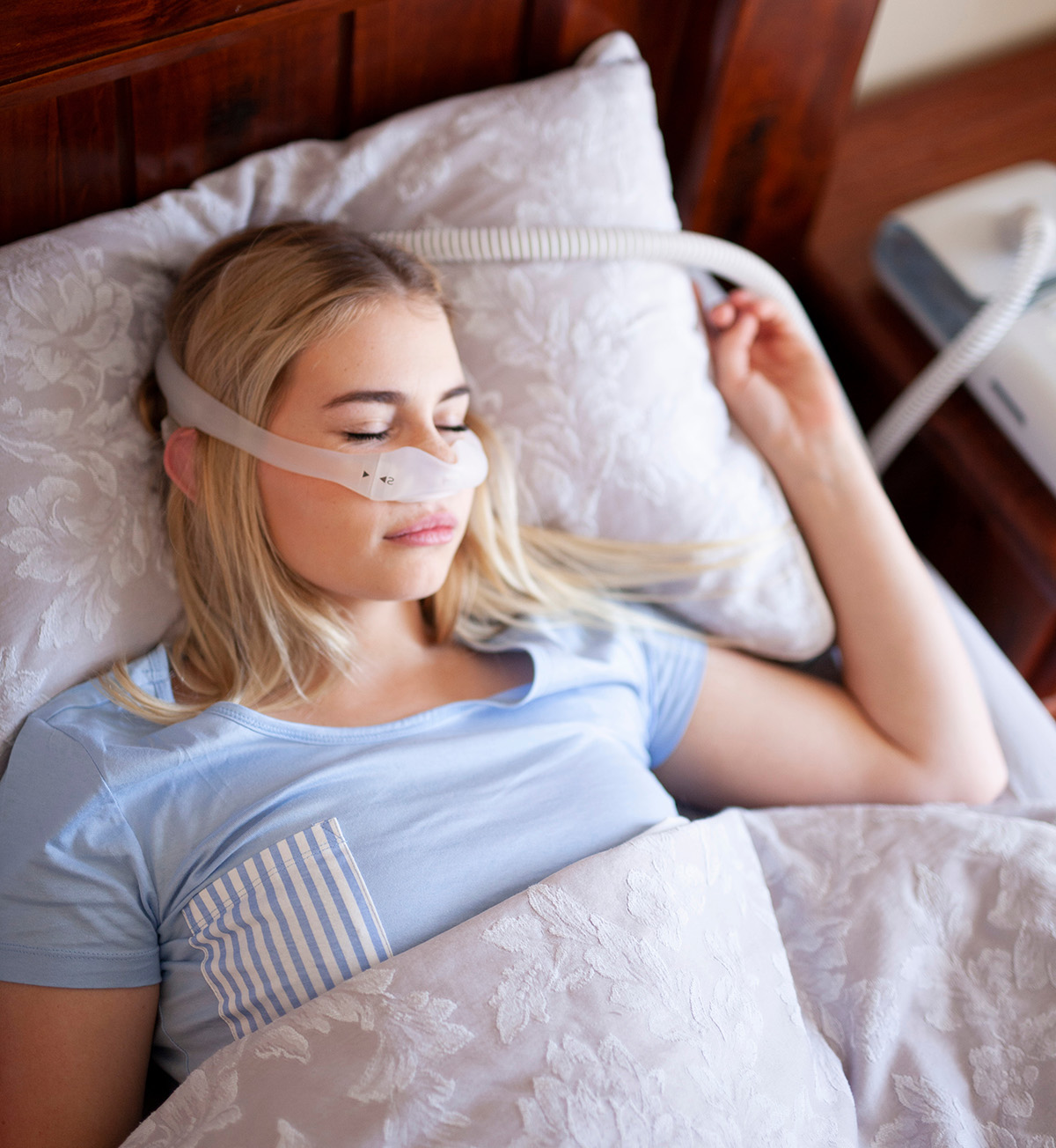 Whilst a CPAP device won't directly make you lose weight, the positive long-term effects of healthy, rejuvenating sleep means you will be more energized and motivated to create a healthier lifestyle for yourself, potentially leading to successful weight management.
All CPAP users are different, however many report they are less irritable and experience improved concentration.
You may also find you respond more effectively to treatments for other health conditions, so it's really important you tell your regular doctor(s) when you start using CPAP, as you may require changes to your medications.
You may also have a reduced risk for stroke and heart attack.
Try loosening your mask, as a firmly fitted mask could be the cause. You'll need to do this in a way that won't affect the air seal. Ensuring the straps are even on both sides as well as avoiding the use of creams on your face directly before using your CPAP mask can help prevent sores also. Speak to one of our friendly CPAP consultants about some of our specialized products that reduce this risk.
Sometimes it's as simple as turning your humidifier up and letting the warm humid air do its job. But sometimes we have to recommend you use decongestants and nasal sprays to unblock your sinuses while using your CPAP device. If this is unachievable for whatever reason, it may be worthwhile going a few days without your CPAP device to allow the congestion to pass, resuming use as soon as possible before any sleep apnoea symptoms return.
Yes, you should. Most hospitals probably won't be able to provide a device, and not having one can hinder your recovery. Always tell your hospital doctors, nurses and anesthetists that you require a CPAP device. In an emergency, arrange to have someone deliver your CPAP to you as soon as possible.
Yes! We ship nationally and usually use Australia Post as our delivery service.
We charge a flat rate of $9.99 +GST to ship anywhere in Australia. We also offer flat rate express post shipping for $14.99 +GST.
Simply add the items to your cart and, providing your total exceeds $299, your free delivery will be applied at checkout.
Please give us a call on 08 9593 6166 or email us at [email protected] and one of our friendly, experienced CPAP technicians will be happy to assist.
Please notify us of the problem by contacting us first via phone or email. Once we have received the products back and assessed the nature of the defect or damage, we will issue a refund or replacement if required.
For whatever reason, providing the equipment is returned unused, unopened and in original packaging with proof of purchase within 14 days of purchase, we will provide you with a full refund, excluding shipping costs. Refunds will not be given on any opened or used products, or where proof of purchase is not supplied.
Please note, refunds can not be given to products purchased in incorrect sizes if the packaging has been opened. For this reason it is very important to ensure you have the correct size prior to purchase.
The normal warranty for a CPAP device is two years, and for CPAP masks and accessories it is three months from the date of purchase.
Rockingham CPAP routinely provides Philips Dreamstation devices with a 5 year warranty free of charge. ResMed S10 devices come with a 2 year warranty that can be increased to 5 years free of charge by signing up and registering your device with ResMed SleepVantage (details provided with device).
Providing your CPAP device is being repaired within the terms of the warranty, we will provide you with a rental CPAP device free of charge. Fees will apply for CPAP rental equipment where your device is out of warranty.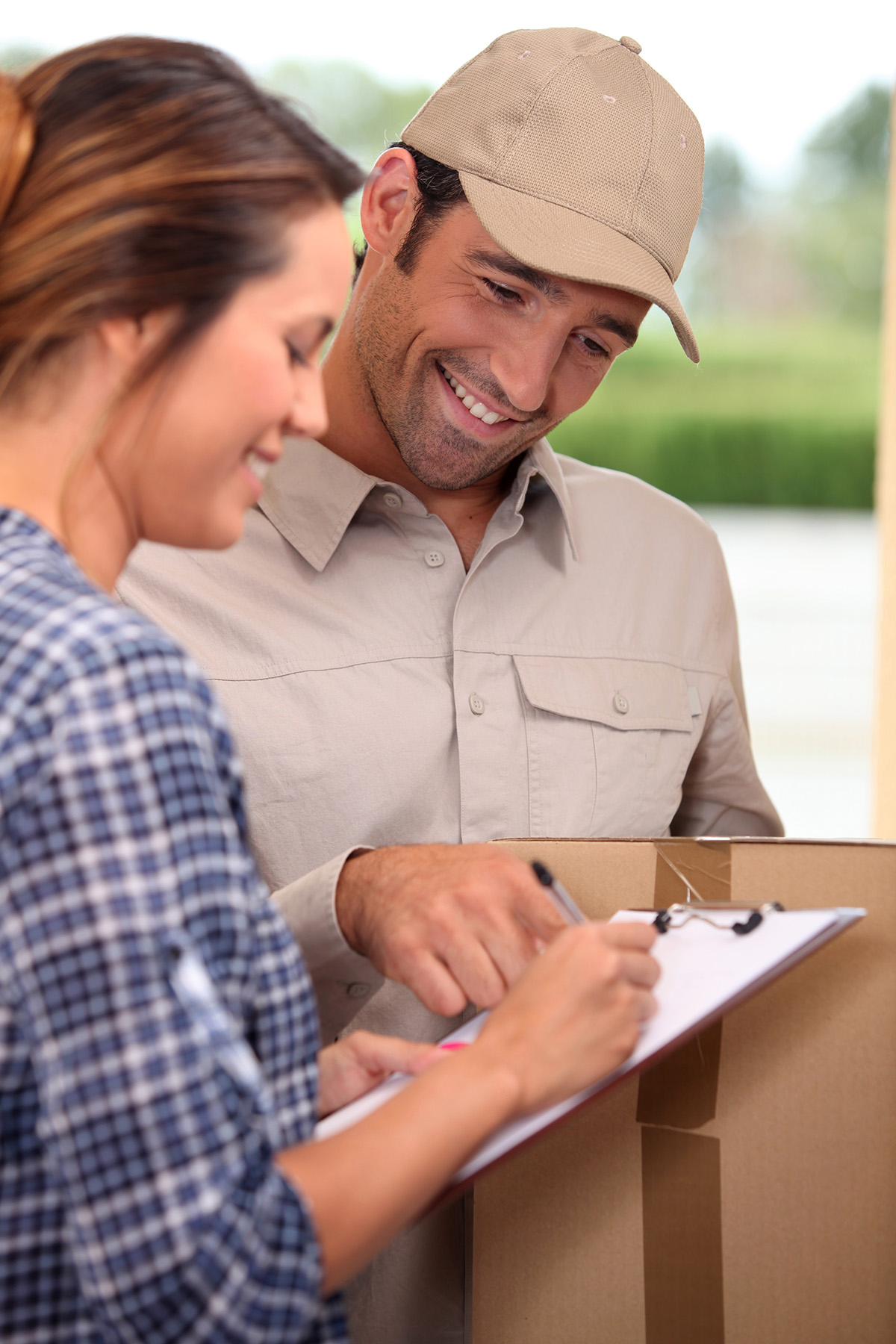 Contact us today to learn more about how we can help you snooze comfortably.